Smart massage chair made in China seamlessly combine advanced technology, quality craftsmanship, and innovative design. Additionally, these chairs offer precision, customizable features, and seamless connectivity for a personalized massage experience. Known for their durability, they're the perfect blend of innovation and relaxation.
Step into a realm of relaxation and rejuvenation with the Super VD Massage Chair. This state-of-the-art chair takes massage technology to unprecedented heights, offering an unparalleled experience that will leave you feeling invigorated and refreshed. Moreover, it elevates your relaxation to a whole new level.
Smart massage chair made in China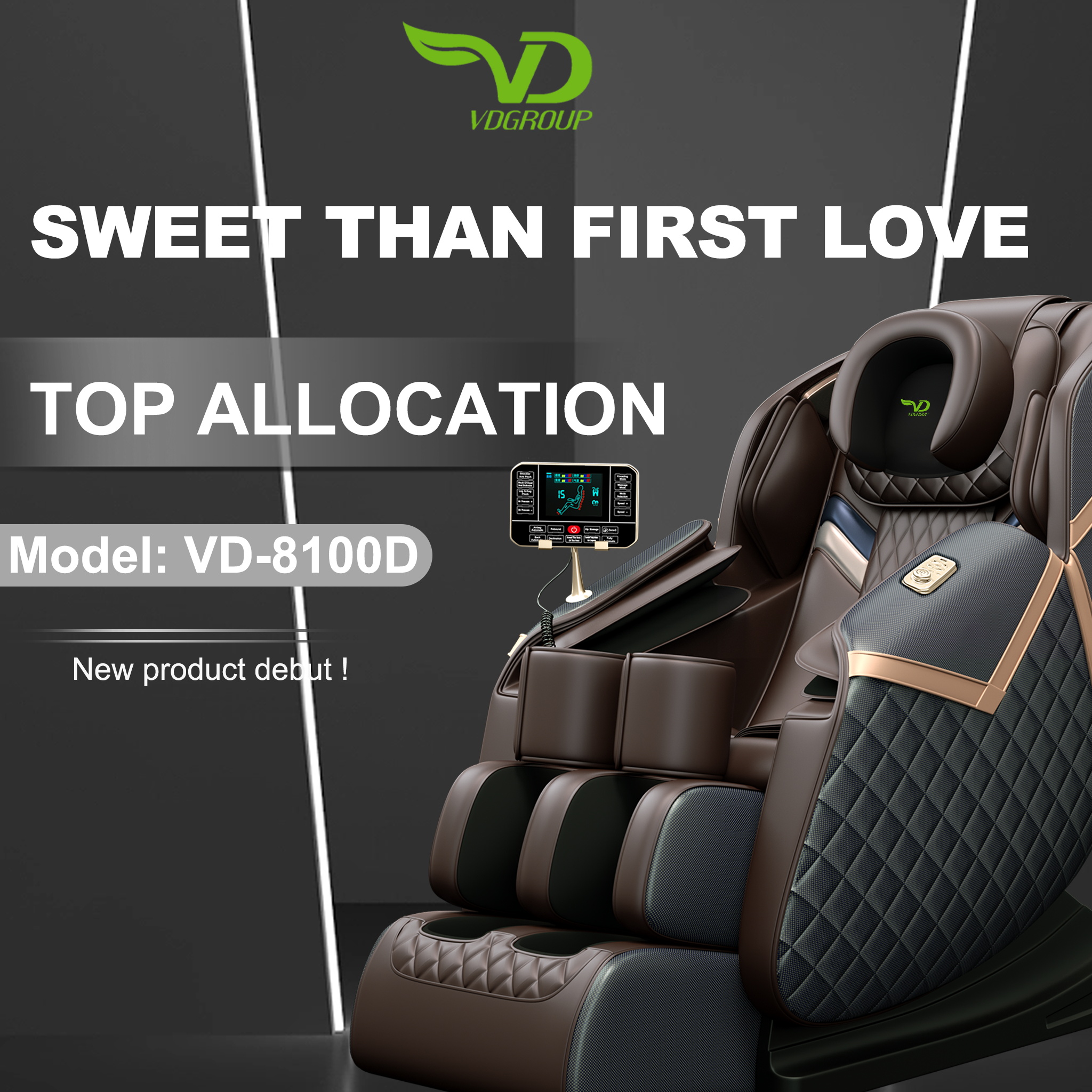 Innovative & Distinctive Features
The VD-8100D is a proud member of the bestselling VD Series, renowned for its array of innovative features like space-saving technology, L-Track Massage, Adjustable Shoulders, and Zero Gravity positioning. Furthermore, it's worth noting that each chair in the VD series has something unique to offer, providing a diverse range of options for discerning customers.
Smart Body Scanning Technology
Equipped with the latest technology, the massage rollers precisely map out the back's curvature with great accuracy. Consequently, this translates into a more effective massage, hitting all the key areas. Moreover, regardless of your body type, this highly advanced chair will self-adjust, making each massage experience feel customized.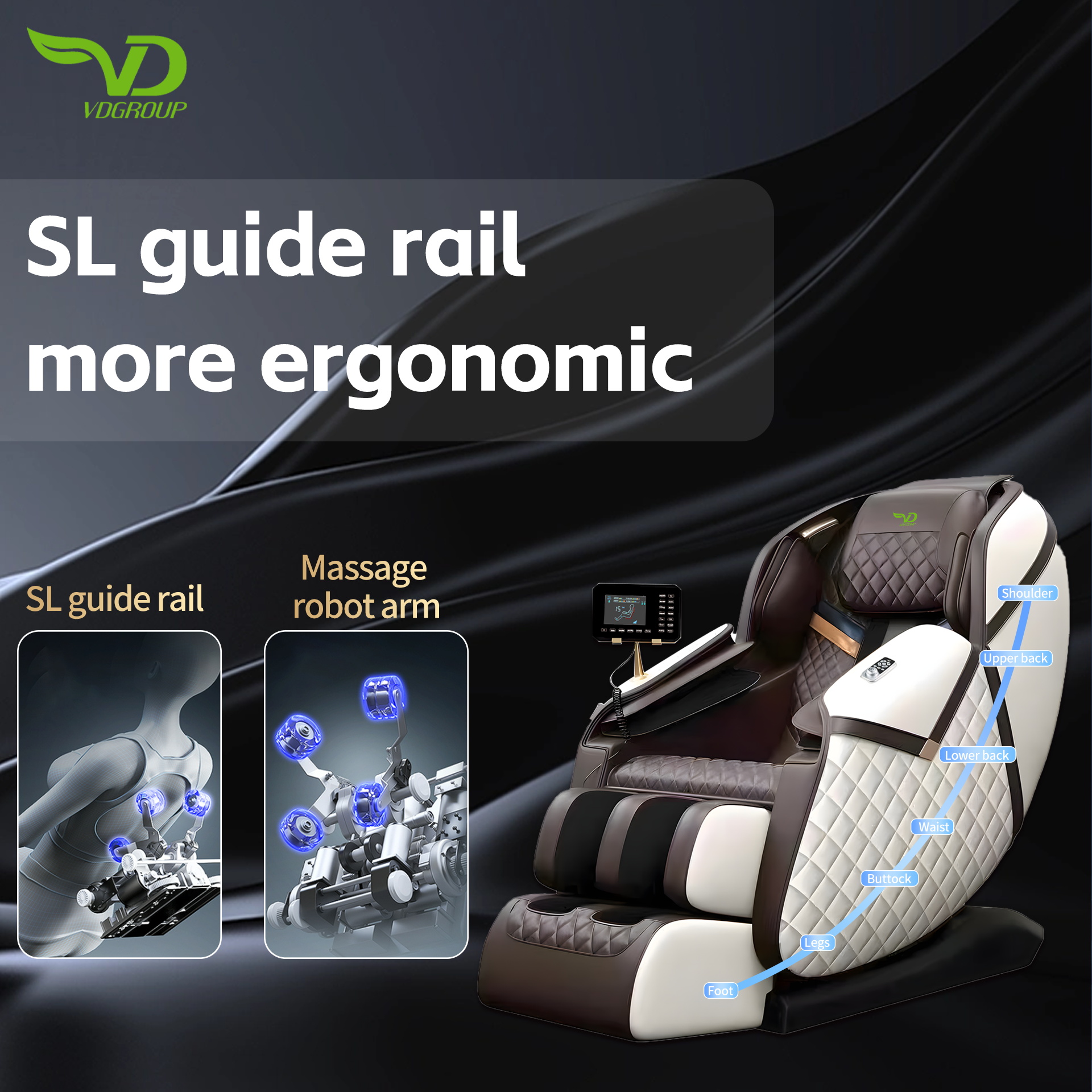 The SL Guide Rail Advantage
Furthermore, the SL guide rail in massage chairs replicates the spine's natural S-shape, ensuring precise roller movement. This feature enhances comfort and effectiveness, delivering a soothing and personalized massage experience.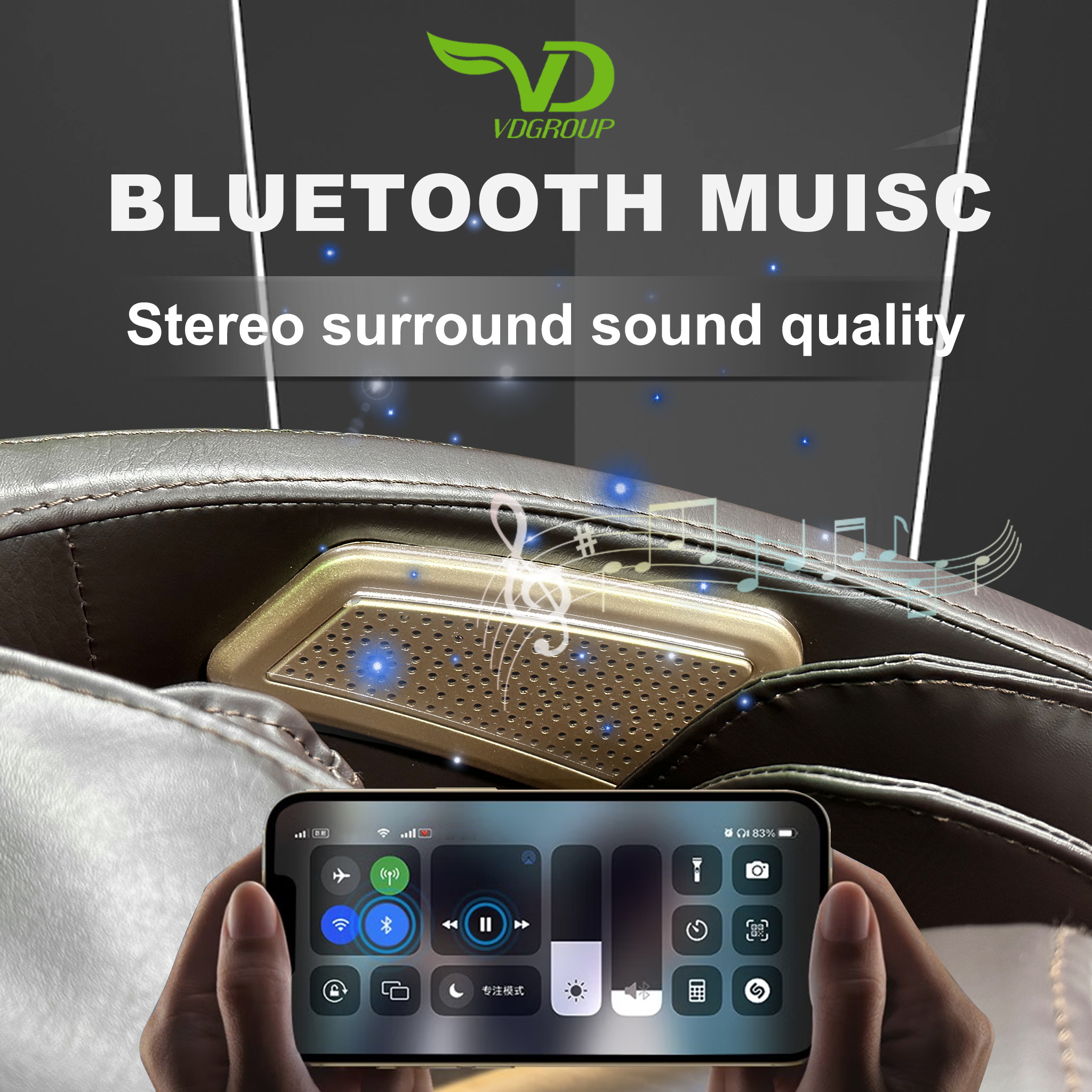 Elevate your massage chair experience with Bluetooth music, seamlessly connecting to built-in speakers. Consequently, you can enhance your relaxation, creating a tranquil wellness sanctuary within your home, all while surrounded by soothing melodies.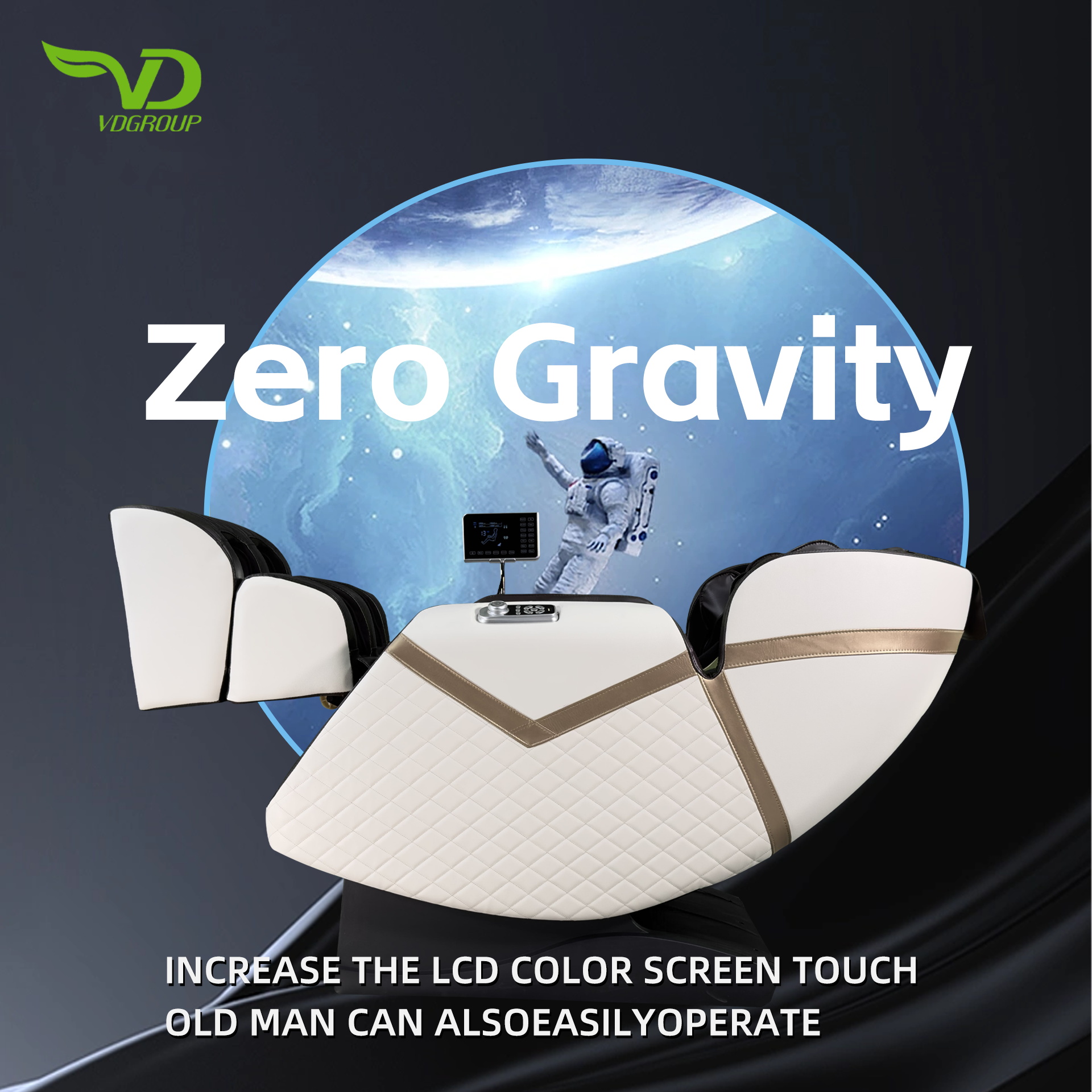 Zero Gravity, inspired by NASA, intensifies massages by aligning your back and thighs. Furthermore, it relieves spinal tension and offers immediate therapeutic benefits through two recline stages.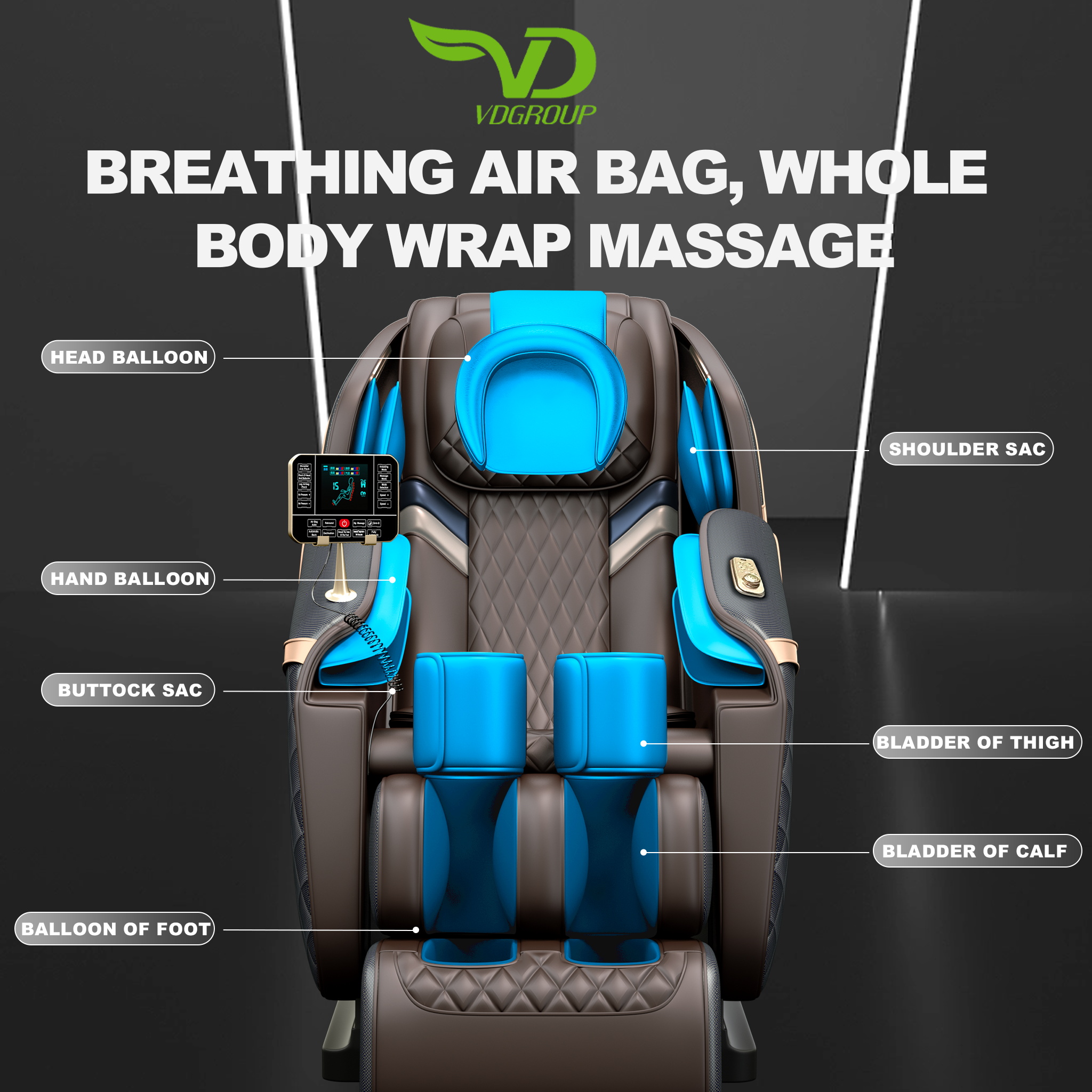 A massage chair featuring whole-body airbags offers a personalized massage experience. Furthermore, these airbags effectively target muscles, enhancing relaxation and improving blood circulation, making it a valuable wellness addition at home.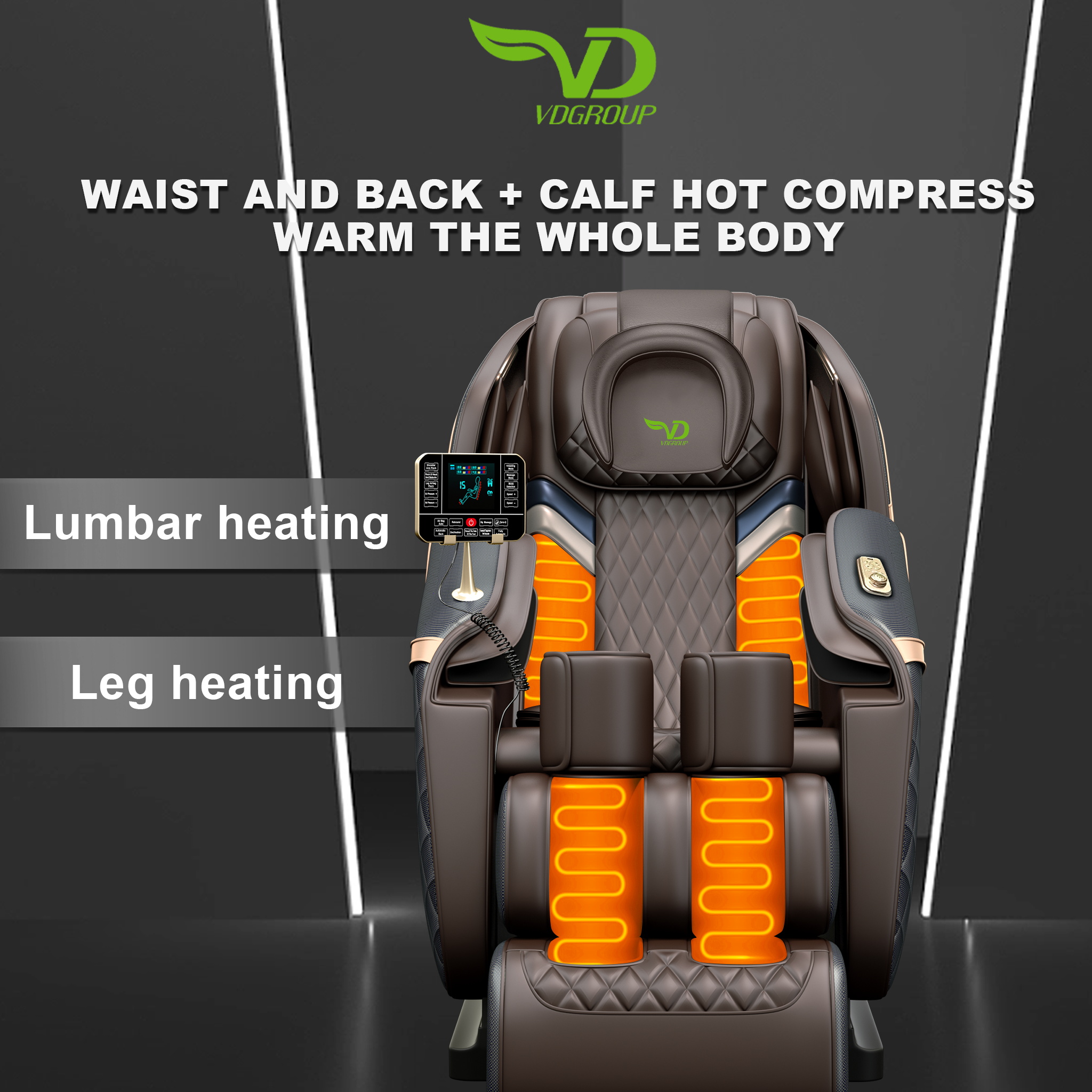 Furthermore, a massage chair equipped with lumbar and lower leg heat therapy offers an additional layer of comfort. This feature provides soothing warmth to target the lower back and legs, effectively easing tension and promoting relaxation for the ultimate relaxation experience.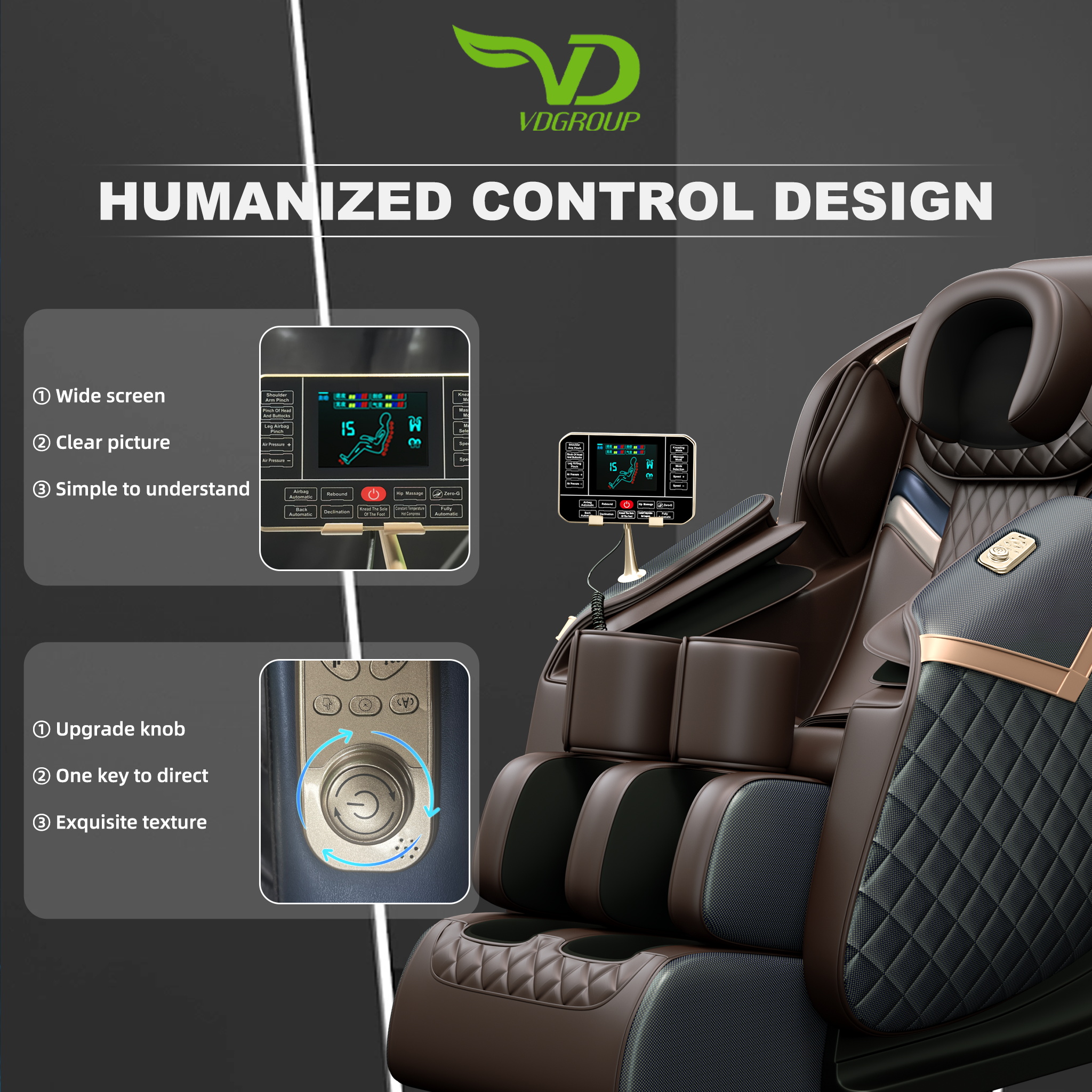 Moreover, massage chairs come with user-friendly control options. With these controls, users can effortlessly tailor their massages to their liking, adjusting settings for intensity, speed, and specific massage techniques, thus ensuring a truly customized and enjoyable relaxation experience