A relaxing shoulder massage offers soothing relief from tension and stress. Additionally, through skilled techniques, it targets knots and tight muscles, fostering physical and mental relaxation. This brief indulgence provides a refreshing escape, ultimately leaving you revitalized and ready to tackle life's challenges with renewed vigor.
Fitted with heat-rotation rollers, the neck and back massager deeply kneads your muscles to loosen up knots and help you de-stress after a long day. Moreover, it also comes with armrests that secure the heated neck massager to your body while you relax and enjoy its healing powers.
Equipped with One piece startup, the neck pain massager is able to adjust to your needs seamlessly. Furthermore, you can also choose from two different heating options to give you just the right warmth while the neck shoulder massager does its magic.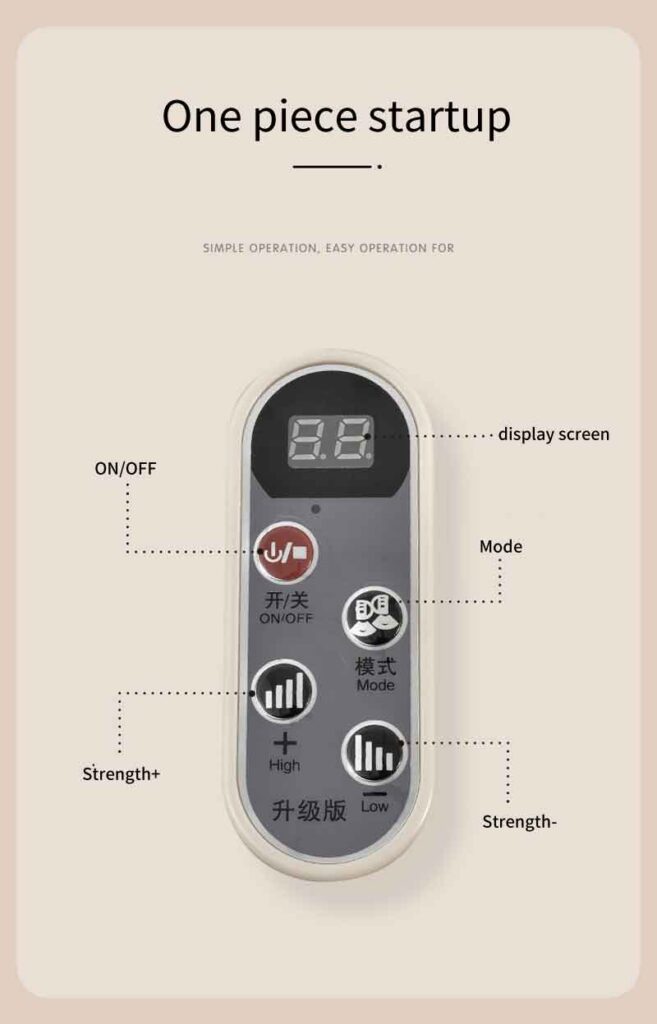 Relaxing Shoulder Massage
PORTABLE RELAXATION – Designed for on-the-go stress relief, this compact and lightweight neck and back massager is your ultimate companion. Whether you're at home, in the office, or on a trip, it's designed for convenience. Additionally, customizable settings guarantee personalized comfort, ensuring relaxation anywhere
Additionally, enjoy a customized massage experience with intuitive controls. Effortlessly adjust intensity, direction, and heat settings to relieve neck pain and enhance relaxation.
Additionally, its ERGONOMIC DESIGN – Crafted with comfort in mind, this neck and shoulder massager boasts an ergonomic shape that conforms to your body's contours. The snug fit ensures optimal contact with your muscles, enhancing the effectiveness of the massage and providing a more comfortable experience.
Experience the soothing benefits of neck massagers. Explore our diverse selection and let our experts assist you in finding the ideal match for your relaxation and pain relief needs. Don't wait any longer—get in touch with us now and embark on your journey toward a stress-free, pain-free lifestyle.